In order to help enterprises overcome the offline communication barriers caused by the rebound of the epidemic and minimize the adverse impact of the global epidemic on foreign trade exports, Zhejiang Huzhou Online Export Trade Fair (Middle East Station - Consumer Products) was successfully held on October 26, 2021.


This exhibition is sponsored by HUZHOU MUNICIPAL BUREAU OF COMMERCE and undertaken by Shanghai Gebo Exhibition Co., Ltd. The online fair lasts for three days. The purpose of this Online exhibition is to create an Internet-based "cloud exhibition" to help enterprises cope with the impact of the epidemic and expand economic and trade cooperation.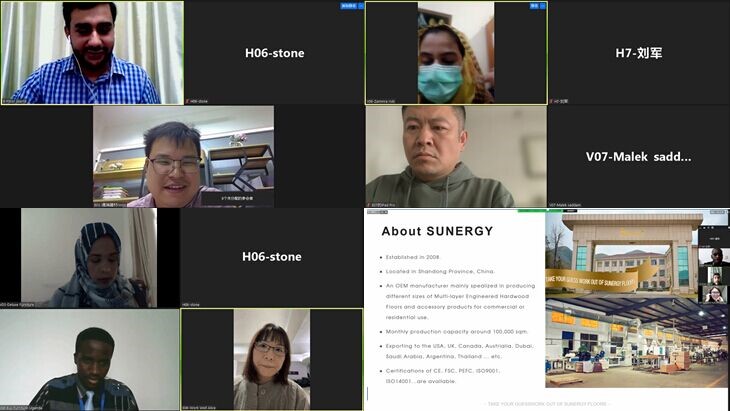 Dozens of accurate matching activities were completed in the online fair within three days. More than 50 professional purchasers from the Middle East and Africa and huzhou high-quality product manufacturing enterprises realized accurate online docking and matching through Internet information collection technology and cloud video conference technology. To provide more support and services for exhibitors to reach agreements and help huzhou enterprises to obtain broader opportunities for trade cooperation is the core of the effective online exhibition in a real sense.