From November 15 to 19, the Middle East special session of Hebei export commodities online fair hosted by Hebei Provincial Department of Commerce ended, and 73 Hebei enterprises participated in the exhibition. Their products involved household consumer goods, hardware and building materials, auto parts and machinery. More than 500 purchasers from 18 countries and regions participated in online procurement.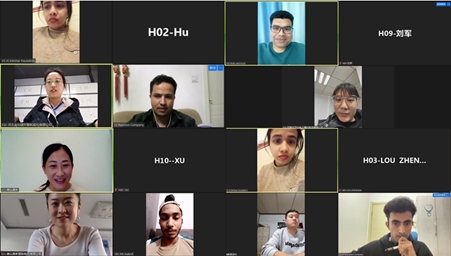 According to incomplete statistics, a total of 150 match-making meetings were organized during the 5 days. 50 enterprises of Hebei province negotiated with 60 overseas purchasers in the form of cloud video conference, and initially reached a trade intention of US $7.2 million. The main products include ceramics, cast iron cookware, storage supplies, sanitary ware, hardware tools, tile rolling machinery, etc. The main merchants are from the United Arab Emirates, Egypt, India Turkey, Qatar, Kuwait, Yemen, South Africa, etc.
Since the outbreak of Covid-19, the CPC Central Committee and the State Council have made comprehensive arrangements for the overall plan to promote epidemic prevention and control and economic and social development, and have provided a fundamental direction for making steady progress in foreign trade and stabilizing foreign investment. Hebei Provincial Department of Commerce strongly encourages the export transformation of enterprises and promotes the export of industries in the form of online exhibitions.
Hebei export commodities online fair will continue to be displayed in the "Matchup Expo full scale exhibition platform" for half a year, helping Hebei enterprises to explore the international market and promoting the construction of a new development pattern of double circulation and mutual promotion in the domestic and international markets. High quality economic and trade cooperation will be strengthened with one belt, one road countries and regions.